We should have known Codie Rae would not stand for Biff and Gab upgrading Our Tripawd Family to be the first Tripawds Supporter blog. But after all her people have done for us here, we were stunned – and pleasantly surprised – to see Codie's Tripawds Rule! is now an official Tripawds Supporter blog.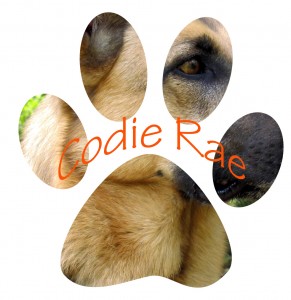 You see, Martha and Ralph were not only responsible for introducing Wyatt Ray Dawg to my people. They have been generous enough to contribute to Tripawds in the past, and they are planning the upcoming Northern California Tripawds Party.
So please drop by their blog to read all about the Life & Times of Codie Rae, Tripawd Girldog Extraordinaire, and leave them a gracious thank you comment for us.
You might notice how the Tripawds Rule! blog no longer has any banner ads. For details about this and other Tripawds Supporter blog enhancements, please read our Tripawds Supporter information.