The Tripawds community has grown so much – in numbers and features – that sometimes important announcements and discussions tend to get missed. Recently the Tripawds Forums have been very busy, unfortunately, with talk of many heroic pups who have passed.
There are also lots of new Tripawds Blogs telling tales of many amazing three legged adventures.
Here are just a few recent items of interest from all over the Tripawds web site that members may find interesting…
Behind the Scenes Blog
We have a blog ring now.
Every Tripawds Blog is now linked together in a true Blogger style Ring of Blogs!
Supporters Demystified
All about Supporter Blogs and Premium Plugins.
New Easy Method for Embedding Videos
Instructions for putting movies in blog posts.
How to embed movies in forum posts.
Active Tripawds Blogs
Jake's Life in Pictures
Beautiful Example of upcoming Flash Photo Gallery premium plugin. Stay tuned for details.
Travis Ray aka GSRNC's Caruso
Codie Rae's pack mate needs a furever home!
Raven is doing really well!
See his new movie in the forums.
Maggie meets new friends
Tri-pug Maggie meets Cemil
Support Tripawds while Shopping Amazon.com
Help keep René busy! 😉
Random Tripawds Blogs
Browse random Tripawds Blogs.
Tripawds Discussion Forums
Tika has left us
May our hero rest in peace. 🙁
Winter Apparel
Discussion of warmth for amputee dogs
Tags Enabled on All Forums
Assign tags ro topics for easy cross-reference.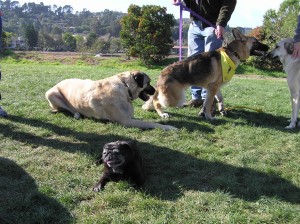 What Can Forum Moderators Do?
Member and Moderator capabilities compared.
Welcome New Tripawds Bloggers!
Subscribe to topic for new blog announcements.
The Tripawd Dictionary
The three-legged lexicon is growing.