We heard about Tripawd Kitty Jill's postcard project on her blog, Jill's Journey, and wanted to make sure everyone knows about this very cool idea! The following post was written by her mom, Erica: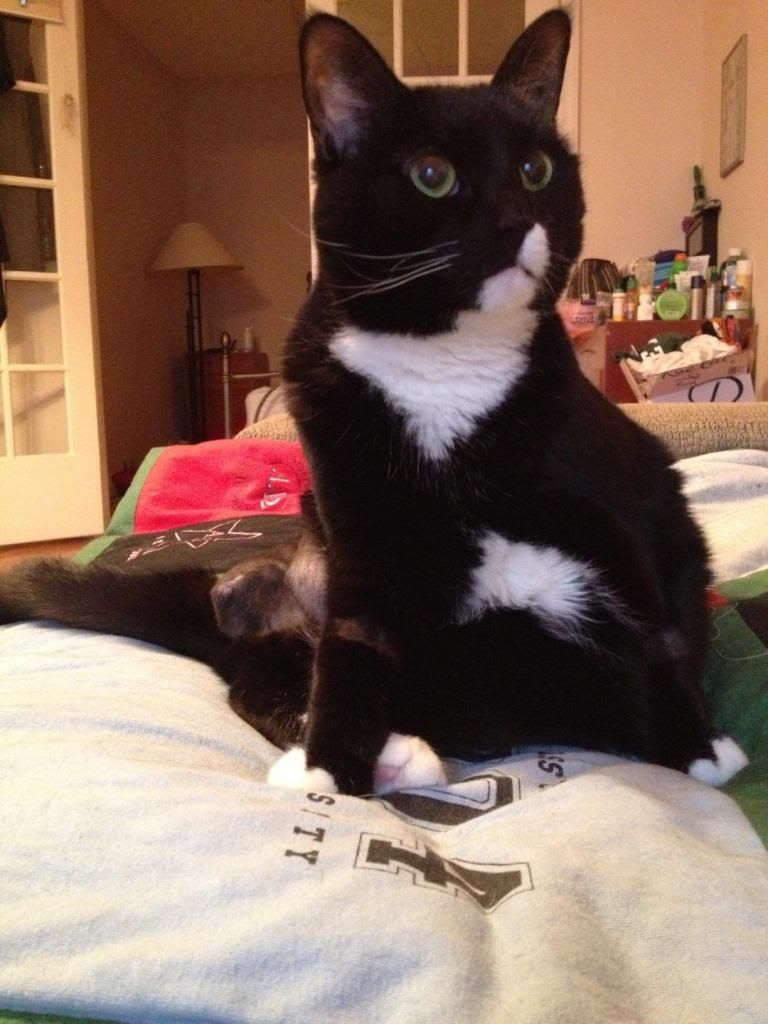 Jill is an 8-year-old tuxedo kitty and one of the sweetest cats you will ever meet. She was found in a driveway when she was 2 days old and bottle fed by a foster mom until 8 weeks old when she came to live with me in her furever home in October 2004.
In June 2012, I noticed a large ulcerous mass on the outside of her paw on her right hind leg. After an xray of her paw, the decision was made to amputate her toe as the bone in her toe was completely destroyed by the mass.
The pathology came back as osteosarcoma, but with clean margins, so at the time, we decided she was in the clear.
However, unfortunately, another mass appeared further up her leg 6 months later and we decided to amputate her leg at that time, followed by four rounds of chemo.
Jill's right hind leg was amputated on 12/12/12 (has to be good luck, right!?) and she began chemo on 1/9. She is doing amazing so far and is quite the trooper. She hops around as if she never had a fourth leg and reminds me each and every day to "be more cat!"
So, I wanted to put together a get well project for my girl and am hoping for the Tripawds' community's help! Here is the mission:
Before Jill's one-year ampuversary on 12/12/13 (god willing) I would like to have her receive a get well postcard from ALL FIFTY states (state themed postcards please).
Jill's Grandpaw & Grandmaw have GENEROUSLY agreed to donate $1 per postcard to tripawds.com ($1 per state, so please don't send 100 postcards!!) and her Aunt Farrah has agreed to match that donation! So come on folks! Let's raise $100 bucks for our favorite website!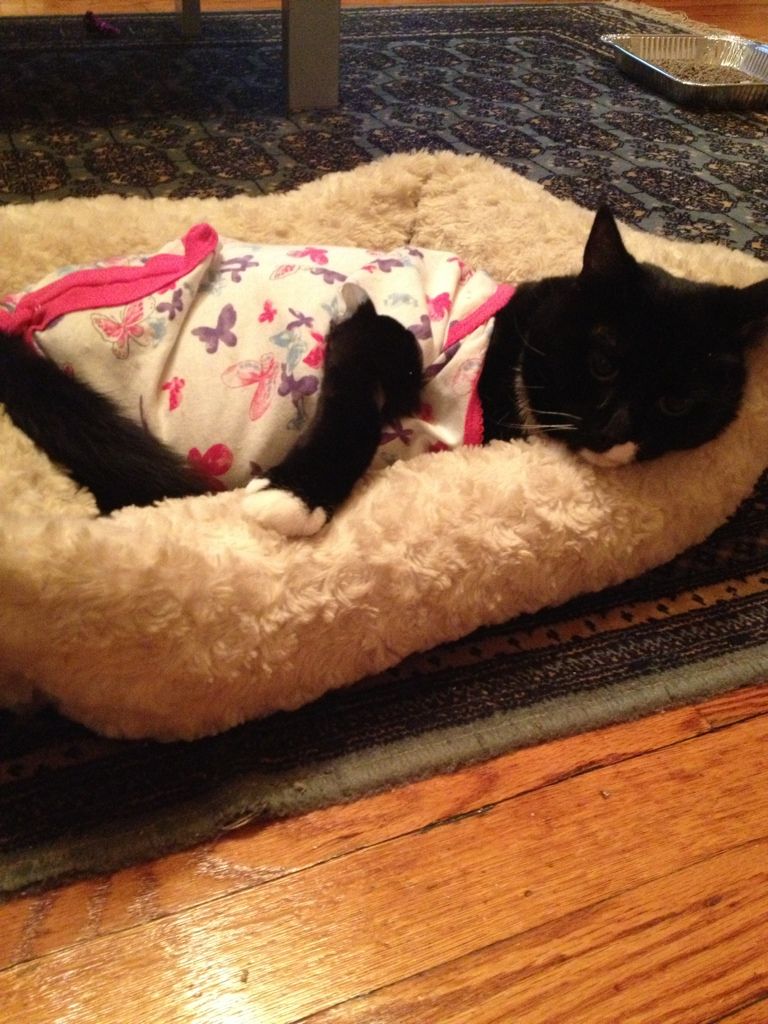 I will post them all on her blog, Jill's Journey, and then once we get them all make a map of them.
So please help us and send her your best wishes for a speedy, healthy recovery!
When you're ready to send your postcard, contact Jill via email today for her snail-mail address!
If you have a special Tripawd story you want to share, contact us and tell us about your Tripawd hero!