The non-profit Pets Add Life (PAL) campaign is doing pawesome things for the animal kingdom. Recently as part of the PAL Shelter Showdown contest, the group donated $1,000 to the Humane Society of Louisiana.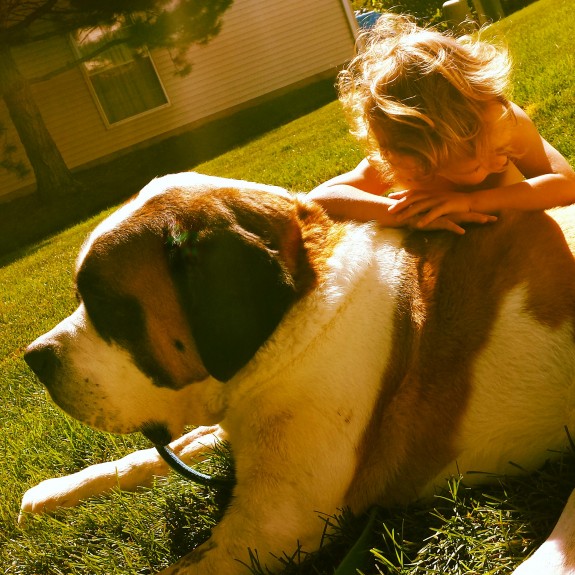 And now the group is calling all U.S. kids for a chance to win a $1,000 scholarship in a poetry contest about – you guessed it, animal PALs!
Spread the Tripawd Love
If you have kids, your family has a great opportunity to educate the public about Tripawd Power by entering the 6th annual Pets Add Life National Kids Poetry Contest.
PAL's was created by the American Pet Products Association (APPA) to help get animals out of shelters and into loving, responsible homes. Through contests like this they further the organization's mission which is:
To demonstrate joys and benefits of pet ownership, thus driving increased adoption of pets and responsible ownership of pets. Produced by the American Pet Products Association (APPA), PAL includes three YouTube videos, a Facebook fan page, a Twitter page, a blog, regular pet news segments, a brochure, an ad, web links, a poster, and other promotions like this fun video, with more to come soon:
[youtube]http://www.youtube.com/watch?v=CjVwALJ7TFk[/youtube]
How to Enter the PAL Poetry Contest
Let's spread the word about the power of 3 with the PAL Poetry Contest!
U.S. Students in grades 3 -8 are invited to write an original poem about their pets, what they love about them and the joys they bring to their lives, and submit poems via PAL's Facebook page, online at www.PetsAddLife.org or mail final poems and submission forms to: Pets Add Life, 661 Sierra Rose Dr., Reno, NV 89511.
In addition, teachers within the contest grade levels are welcome to incorporate this national contest into their lesson plans, and submit poems in one entry, on behalf of his/her classroom.
6 Students Nationwide Will Win:
A $1,000 scholarship for each winning student's classroom
A $250 gift certificate for pet products
And, a "by·line" in a nationally circulated magazine or online publication!
It couldn't be easier to enter. Kids simply write a poem about their pet and the joys they bring, and post it online. Check out the amazing talents of last year's winners!
Kids, get your pencils sharpened! The deadline is January 31, 2014 at 5:00 pm Eastern time.
Here's an example of last year's third-grade winner:
Dasher
By: Sophie of Minneapolis, MN
Wrapping paper
And lights on the tree.
The best Christmas present?
Dasher.
Softly purring between boxes,
Under Mom and Dad's bed?
Dasher.
Black tail like a grandfather clock
Swinging from the back of the couch?
Dasher.
Climbing up the ladder
To my brother's top bunk?
Dasher.
Crunching at his food bowl
Slurping while he drinks?
Dasher.
Bright white whiskers
Above golden yellow eyes?
Dasher.
My first pet
My non-human friend
Conversations with no talking?
Dasher. Definitely.
Head's Up: Tripawds is blogging on behalf of BlogPaws Pet Blogger Network and the Pets Add Life (Pal) campaign. We received compensation for our time from Pal for sharing our views in this post, but the views expressed here are solely ours.