Reading about other Tripawds' adventures is the best way to see how three-legged heroes can do on three legs. Here's a fun tip for doing just that: make a DIY #TripawdTuesday!
Click the "Random Blogs" link at the top of any Tripawds website page. You'll meet members from today and long ago. Some blogs are long with lots of details, a few never got started, and some are short but sweet like Takoda's blog.
We just did our own DIY #TripawdTuesday and had fun reading about Takoda, a beautiful three-legged Husky girldog who overcame adversity many times in her life. She was diagnosed with bone cancer in 2010.
Tripawd Takoda Says "Don't Worry, I'm Alright."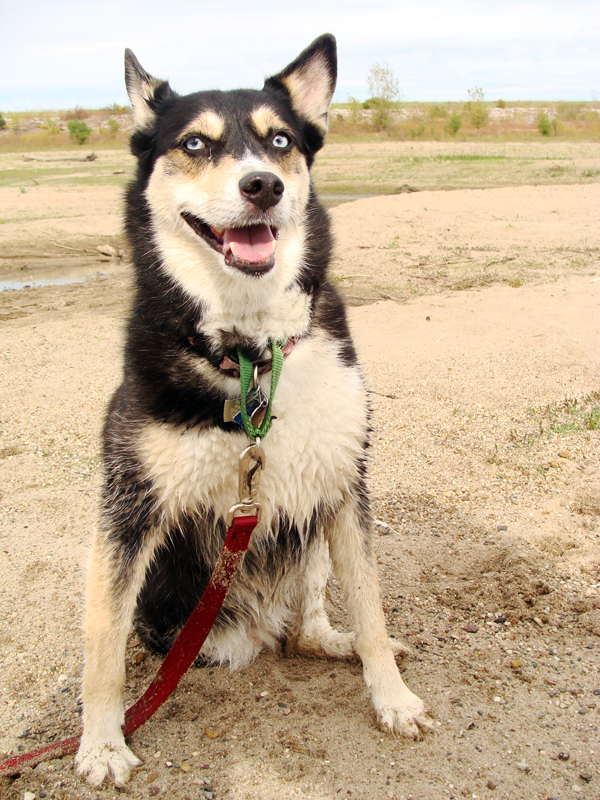 "Howl-o … it's me Takoda writing this entry! So sorry we haven't posted lately, but I've been busy getting back to normal! It's been 4 months since my ampawtation, and I am doing quite well! Most my fur has grown back too. I've been so busy lately …"
Takoda's people started a fun, short but sweet blog about her life before and after amputation. If you want to see how she did, be sure to hop on over to Takoda's blog. Then go meet other members by clicking on the "Random Blogs" link again!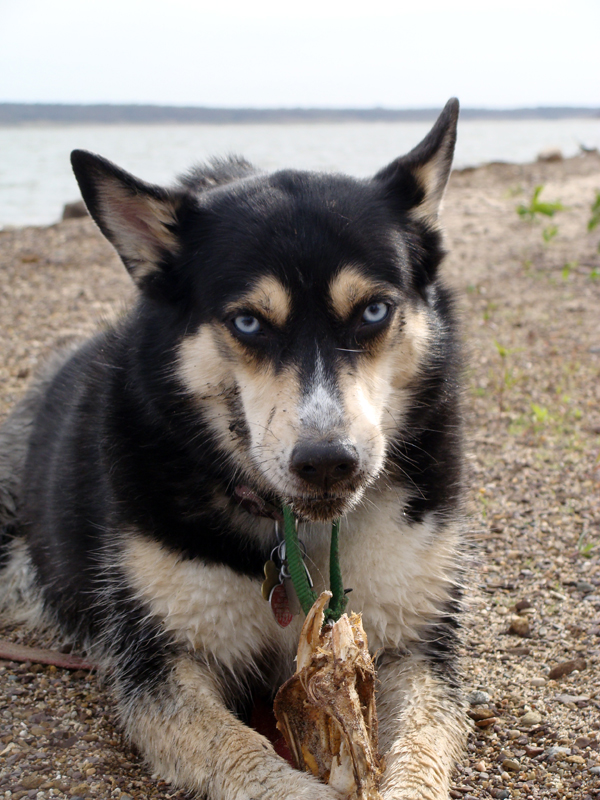 Well I've been kicked around
Whatd'ya see
Am I alright?
I'm alright
I once had a heart
I was ripped from it
Chewed up then spat out
Like a cherry pit
I once had a soul
It was torn from me
I won't cry a tear
I will carry me
And if I seem a little hard
It's just that I've been kicked around
I don't know how I got this far
The way that I've been kicked around
Don't worry
I'm alright

–Mark Oliver Everett (eels) "I've been kicked around"
Read All Tripawd Tuesday Stories
Now It's Your Turn: Send Your Tripawd Tuesday Story
Each Tuesday, Tripawd dogs and cats from around the world can enter for a chance to be "Tripawd of the Week." Just share your Tripawd's story and you're entered to win! On every Tuesday of the week, tell us about your three-legged hero. Just follow these easy steps:
In a short paragraph or two (or longer if you'd like!), describe your three-legged hero's story.
Include photos or links to videos already uploaded to YouTube.
Include a link to your Tripawds Forum topic and/or Tripawds blog, social media handles, etc.

Email your story and photos to us.
All entries must be received by Saturday at 11:59 pm. One Tripawd story will be selected at random to be featured the following Tuesday.