One of the greatest responsibilities of having a Tripawd is understanding the best ways to keep your three-legged hero healthy for life. They count on you to make smart decisions about what to eat to stay fit, getting enough exercise to avoid injury and knowing when it's time to see your vet. Read on for lots of tips to help your tripod dog or cat get strong and stay injury-free.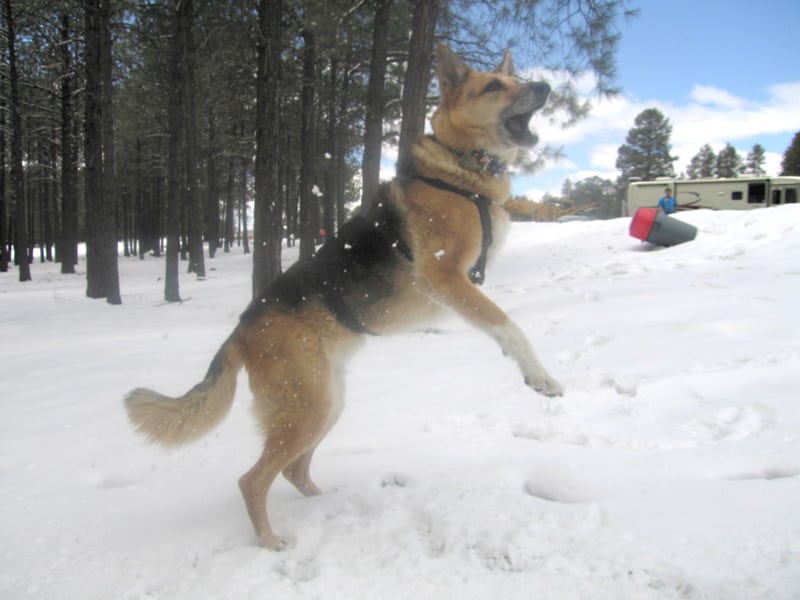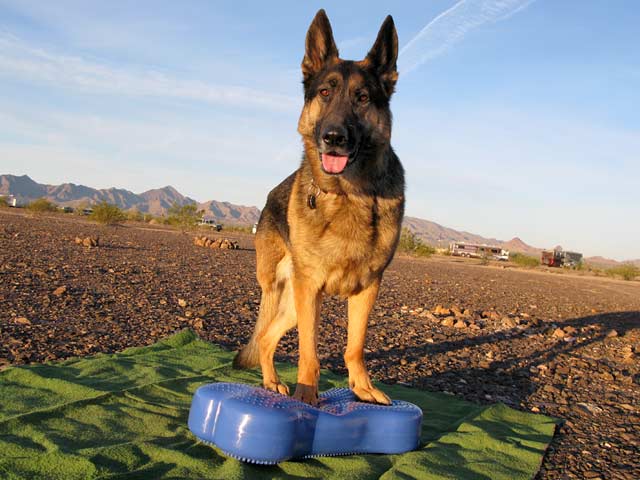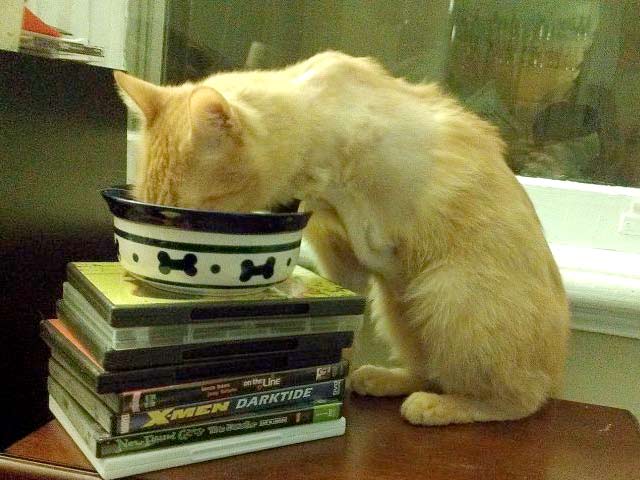 Start your Tripawds health and diet tips research here, then visit the Tripawds Featured Blogs for more fitness, cancer care and health tips, or download Tripawds e-books for our best health and fitness tips!
Tripawds Health Tips Index
Scroll down for basic tips and advice about:
DISCLAIMER: This information is for your information only. It is not intended to replace the advice of your veterinarian. Please consult with your veterinary team about any dietary changes or an exercise regimen for your pet.

Diet & Supplements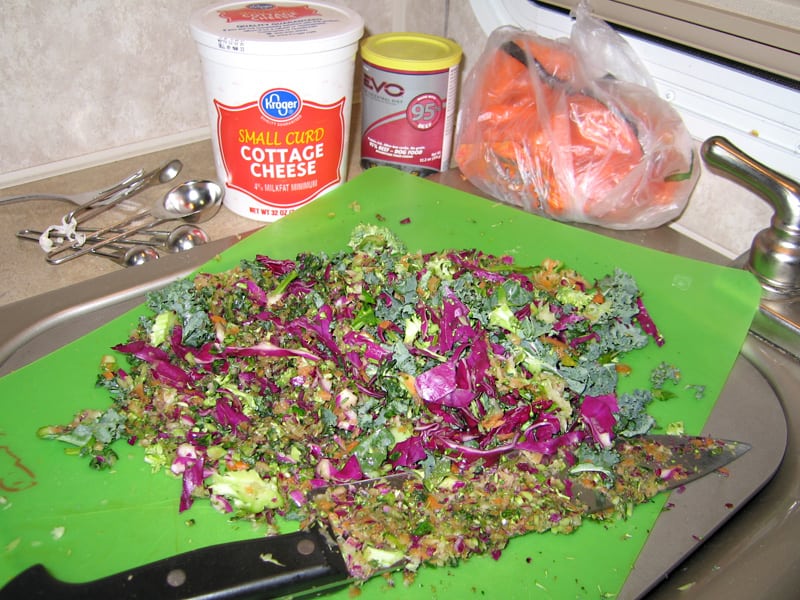 If you're a new Tripawd pawrent because of cancer, never fear. The right types of food can help your dog or cat maintain a great quality of life. For Tripawds without cancer, these diet tips can help too!
When Tripawds founder Jerry got osteosarcoma, we didn't know what to do. The first place we went to was the Yahoo Bone Cancer Dogs Group, where we learned about the many different diets and their use with cancer patients; from holisitic to BARF (bones and raw food), to traditional kibble and canned food just for bone cancer pets.
Whatever you decide is best for your Tripawd, stick with it and keep it simple. Always talk to your vet first, then slowly introduce new diet changes. Perhaps try three of the most recommended supplements that won't interfere with cancer treatment. When our Jerry was fighting cancer, he ate foods loosely based The Budwig Diet. You can Google it and find lots of information. Or you can also read about it at Shirley's Wellness Cafe.
For a complete description of Jerry's diet while he battled osteosarcoma, read about his canine cancer diet and supplements, or check out this Discussion Forum topic to add your own experience. Don't miss Dr. Dressler's free canine cancer diet e-book, or download his Dog Cancer Survival Kit for the latest breakthroughs in canine cancer care.
And remember, the best dog and cat diets are served from the Tripawds Large Pet Bowl available in the Tripawds Gift Shop!

Pain Management
A human amputee patient would never be released from the hospital without adequate pain relief and neither should your Tripawd!
There are many affordable ways to manage before and after amputation surgery. Always request pain medication for your Tripawd before, during and after surgery. If your vet refuses or only provides a non-steroidal drug like Meloxicam, you need a new vet who's aware of the latest pain management guidelines for dogs and cats.
These search results in the Tripawds Downloads Blog feature tips about pain management in cats and dogs. And this set of search results in the Tripawds Nutrition Blog shows more ways to help with post-amputation pain relief.
For a complete list of currently available pain medications for dog and cat amputees, see the Tripawds e-book, Three Legs & a Spare. Meanwhile here are some of the most popular pain-relief medications Tripawds receive are:
Fentanyl
A Fentanyl patch is one of the stronger medications available for pre and post-amputation cats and dogs. It provides a continuous dose of pain medication to dogs after surgery. Fentanyl is a narcotic, similar to opium and morphine. Heat will increase the side effects, please don't let your pet lay next to a heat source when wearing a Fentanyl patch. This patch can be fatal if swallowed.
Tramadol
The brand name of Tramadol is "Ultram." This is a non-addictive, non-sedating pain reliever that can be used in conjunction with NSAID medications. It is considered safe for dogs with kidney and liver issues. The most commonly reported side effect of Tramadol is heavy panting. Other side effects considered rare can include upset stomach, pupil constriction, decreased heart rate (usually not a life-threatening problem), constipation, sedation and bizarre behavior.
Non-Steroidal Anti-Inflammatory Drugs
Certain over-the-counter pain relievers are also known as NSAIDs. This group of drugs includes aspirin (plain and buffered), naproxen, phenylbutazone, and ibuprofen (Advil™ & Nuprin™). There is some controversy about the use of NSAIDs for dogs. Please be sure you understand the risks and how to look for signs that your dog isn't taking the drug well. The Yahoo Dog Health2 Group has great information about using discretion with veterinary pharmaceuticals. Please see this topic discussing breed specific NSAID reactions, or search the Tripawds Disscussion Forums for more NSAID precautions.
When to Use Heat and Ice Treatments
After amputation surgery, a gentle heat compress can alleviate post-op bruising and work excess fluid out of the incision area. A few days later, a cold compress for 5-10 minutes three times daily can reduce swelling and bruising. For hip and joint problems, heat helps blood circulate to soothe sore areas. Indications for use of hot and cold therapy to treat pain should be the same as in sports medicine:
If this is an acute injury (within first 6 weeks) use ice.
If there is swelling and pain use ice.
If there is no swelling, but stiffness is present use heat.
When in doubt, use ice.
Helpful Harnesses
NOTE: For temporary assistance, cut a reusable canvas shopping bag down the sides to create a handy sling with handles to support your dog when necessary. Find this and many more recovery and care tips in the Tripawds Library!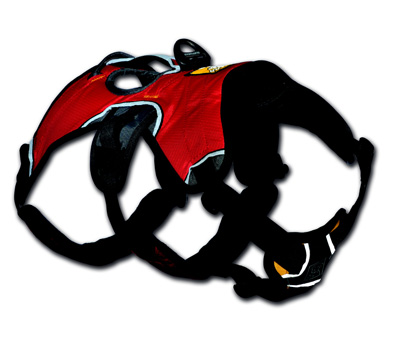 A Ruffwear Harness helps you help your three-legged dog! With this harness, you can assist your Tripawd going up and down stairs, and getting in and out of vehicles. It is also helpful for assisting Tripawds to get up when they're tired. Read our product review watch our demonstration video or details.
The Tripawd Convert Harness by EzyDog is a great walking harness for three-legged dogs that allows you to provide additional assistance as needed.
The AST Get A Grip is another excellent harness that provides more full body support for dogs with more serious mobility issues. This harness is durable and especially useful for giant breed dogs.
View our complete selection of harnesses, dog boots, life jackets and other helpful products in the Tripawds Gear blog.
Surgery Wound Protection
To protect the incision site on new amputee dogs, use an old t-shirt to cover the area. For rear leggers, some members have reported success using boxer shorts with the tail going through the flap. Learn more about amputation wound care for dogs after surgery, and download the Tripawds Library for all our best recovery and care tips!
If your dog or cat hates the Elizabethan Collar provided by your vet, consider the ProCollar Inflatable Protective Collar and Comfy Cone adjustable and comfortable injury protection options for dogs and cats.
Find more cone of shame alternatives in the Tripawds Gear blog!

Exercise & Fitness Tips
Repeat this 10 times: Longer Walks Won't Strengthen My Tripawd's Legs! The key to helping your Tripawd build strength and endurance is to work on activities that build strong core (abdominal muscles) and also keeping your tripawd's weight down!

If your dog or cat is overweight, we urge you to work on slimming down. Visit the Tripawds Nutrition Blog and the Association for Pet Obesity Prevention's Website to find out how.
Once your Tripawd recovers from the surgery don't hesitate to get back into the routine of daily walks and exercise. Just consider the following to make the most of your time together.
Take shorter more frequent walks. Start with just a few blocks at first.
It's easier for Tripawds to hop along at a quicker pace than it is to walk slowly.
Watch for signs of exertion and always allow plenty of time for recuperation and rest.
Carry water with you, and something to drink from.
Raise your tripawd's food and water bowls to make them easier to reach.
Consider the Ruff Wear Web Master to assist with stairs and getting up.
Make or purchase a good bed with lots of support, like these orthopedic beds.
Place runners throughout homes with hardwood floors.
Remember: dogs carry 60% of their weight on the front legs (especially important to consider when exercising front-legged Tripawds).
Work on building strong core muscles to stay injury-free and build stamina.
Download Tripawds e-books and search our Discussion Forums for more information about Fitness and Mobility issues.
Tripawd Health Videos
Movies in this playlist include interviews with veterinarians and oncologists, massage techniques, and much more. Click the menu icon to see available movies, or view all Tripawds playlists for more informative and fun three legged dog and cat videos.
Helpful E-book and Video Downloads
The following pet health e-books and video resources are available for immediate download from independent online content publishers:
Further Reading: Cat and Dog Cancer Diet & Health
Seach Amazon for more helpful books and products!