Tripawds Is a User-Supported Community
The free Tripawds Blogs community is only made possible with your support. Should you find these blogs, discussion forums and various other resources beneficial, there are various ways you can help.
Please consider the following options to help keep Tripawds online. Thank you!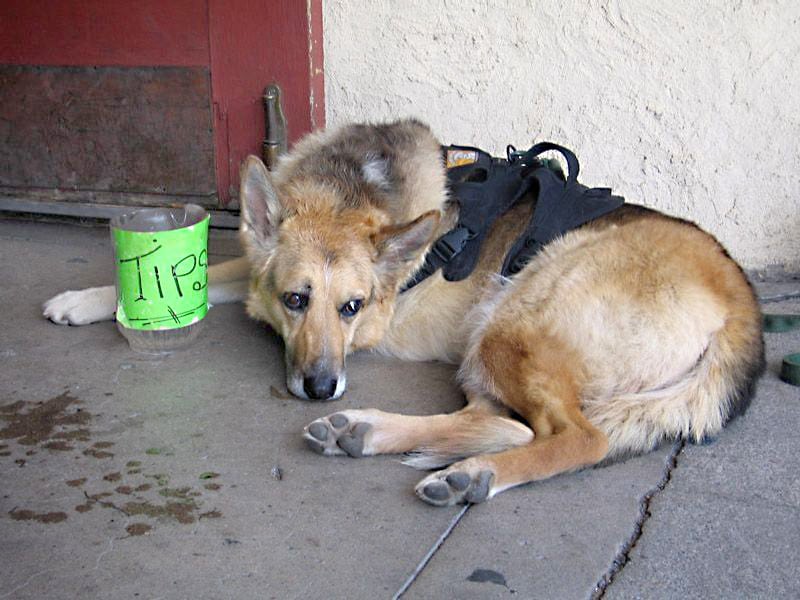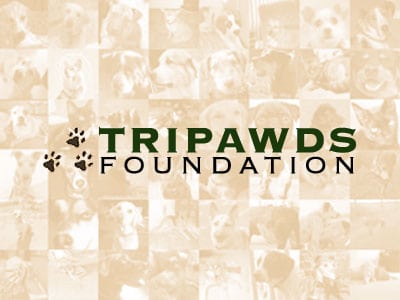 Support the Tripawds Foundation!
The Tripawds Foundation is a 501c3 not for profit organization established to help maintain the infrastructure for the numerous public benefit resources available here at tripawds.com. Your tax deductible contribution will help those facing a cancer diagnosis and/or amputation for their pets in many ways.
Tripawds Supporter Blog Subscriptions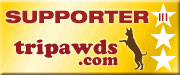 If you started a free Tripawds blog, consider upgrading it with a Supporter subscription. Doing so will automatically remove the banner ads, give you more upload space for photos, and enable enhanced features.
PLEASE NOTE:
As of November 2014, the
Tripawds Foundation
public charity is now accepting charitable contributions. If you would like to transfer your Supporter Blog payments to the Foundation and receive the tax deduction, please
start a new recurring donation here
. Existing Supporter Bloggers, please feel free to cancel your current subscription.
Get Your Tripawds Rule! Bandanna
Use the Support button below to give a one-time gift of any amount. For a recommended contribution of $10 we'll send you a colorful dog bandanna so you can show your Tripawd Pride. Any additional amount you can give is greatly appreciated and will help support our continuing efforts to keep Tripawds online.
Click the button below to name your price
for a Tripawds Rule bandanna now!
Shop the Tripawds Featured Blogs
Gear | Gifts | Nutrition | Amazon | Downloads
These Tripawds Featured Blogs highlight helpful products that will make your dog's life on three legs easier. From supplements and books, to e-books, t-shirts, and harnesses, these blogs are frequently updated with customer recommendations and product reviews.
Shop Online to Support Tripawds!
Please be sure to start your search here whenever shopping at amazon.com. Visit the Tripawds Amazon Blog for reviews and recommendations.
Purchase from the Tripawds affiliate advertisers below also help support this community!
Pet Insurance & Vet Health Care Plans

Save on All the Best Dog Food
Big Savings on All Your Pet Supplies!
Order Pet Prescriptions Online and Save
Herbs, Supplements and Natural Remedies
Unique Gift Items for All Animal Lovers
Thank You for Your Support!
The best way all members can help support this community is to help others by participating in the discussion forums and starting a blog to share your own three legged pet's progress, treatment plans, and experiences. Together we can help prove to the world that it's better to hop on three legs than to limp on four!